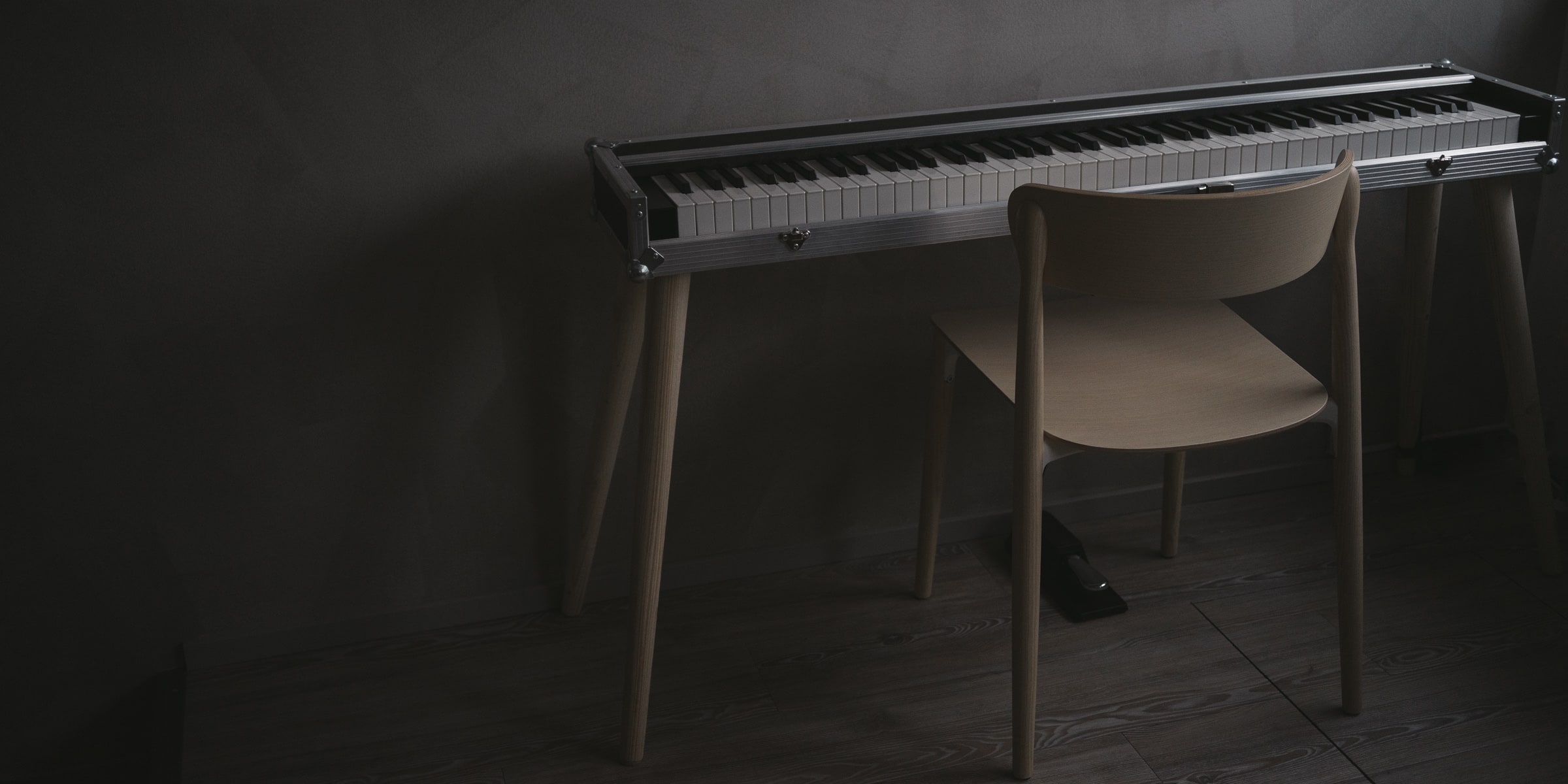 As a minimalist musician, it has always been a struggle for me to find the perfect gear. As a serious minimalist living in Northern Europe, my home is unsurprisingly quite 'white', and has only the bare minimum amount of mid-century style or scandinavian furniture, mostly made of wood or metal, and in black & white colors. So I never liked the way off-the-shelf midi controllers or keyboards looked like. Most midi-controllers / musical gear tends to have a spaceship-control-center type of aesthetic, use lots of plastic, and I'm not a big fan of either. With the pandemic in 2020 kicking in full-force, and having more spare time than usual on my hands, I decided to build my own keyboard. I wanted something that feels and looks right in my home and something both musically & visually decorative.

Functionally, I wanted to make a midi controller / keyboard with a weighted keybed. I loved the look of old Hohner Clavinets and Pianets, mainly the way their 10° angled legs looked like. But needless to say this was 2020, and I wanted a better keybed to cope with all the pandemic and lockdowns. I loved Fatar keybeds, and I loved that the Doepfer PK88 came built into its flight-case. So I decided to buy a Doepfer PK88, upgrade its guts, modify its shell, and make it look & function both like a mid-century desk and also my master keyboard. I also thought, it would be fantastic if I could make the legs easily removable, so that I could simply screw-off the legs, and take the keyboard with me for shows.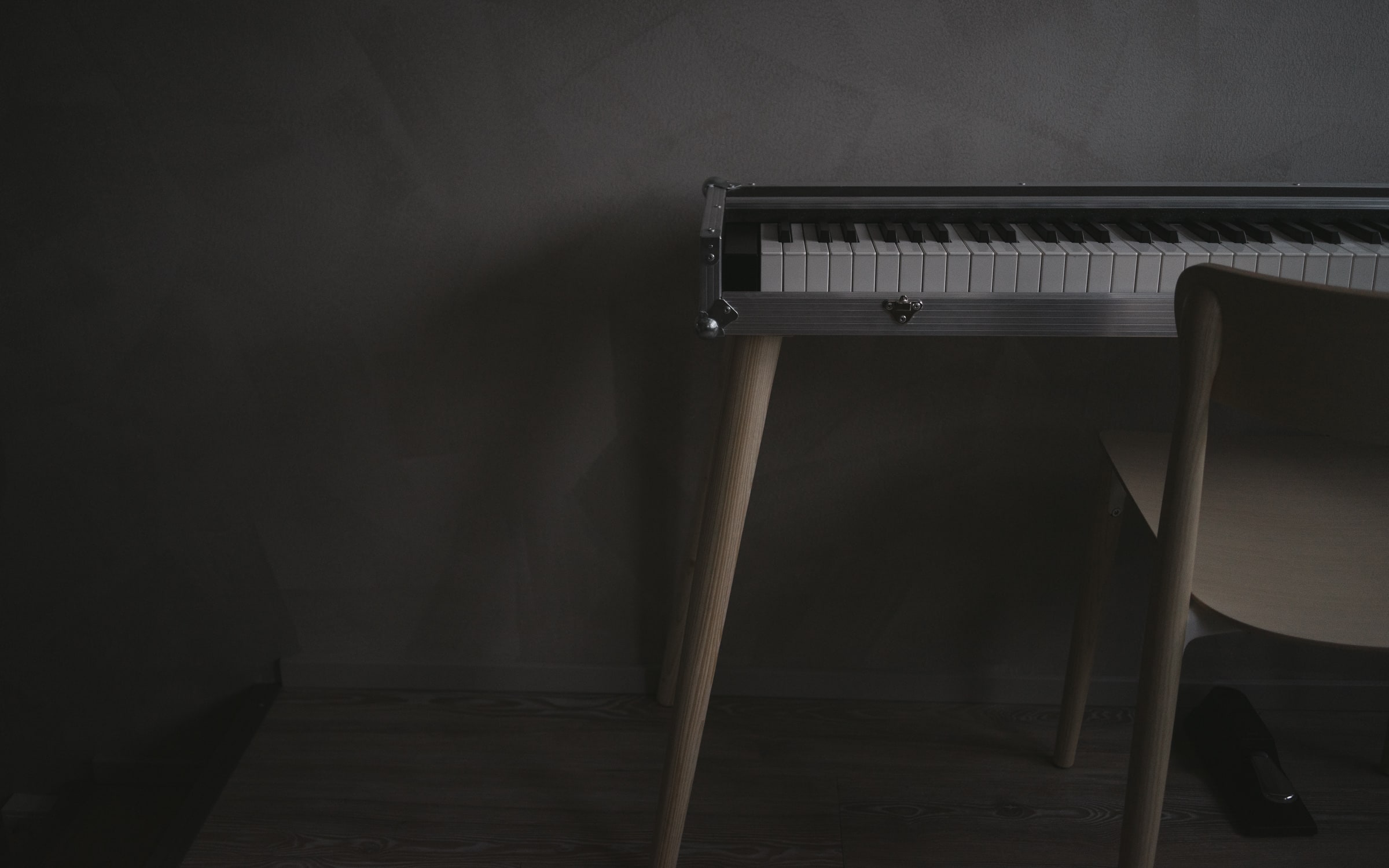 After a week of measuring, calculations, hours spent working on CAD-designs, and some internal re-wiring I've made some modifications to the body/case of the Doepfer PK88. I then measured exactly how high I wanted the keybed to be from the floor, and the angle I would like for the legs.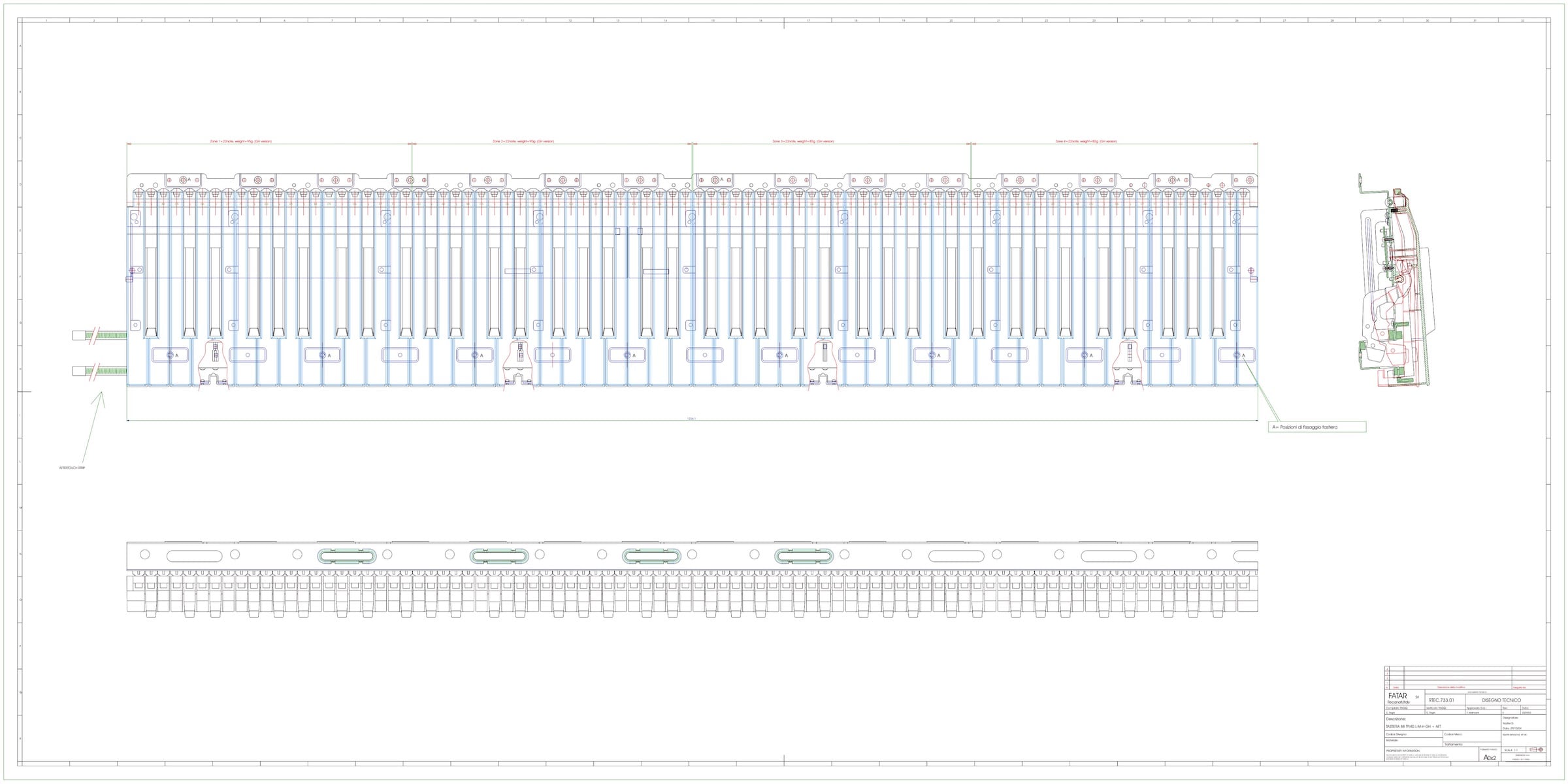 After a few days of searching online, I found an incredibly talented woodworker in Köln, Germany, and sent him the specifications for the legs I wanted. The type of wood, their height, angle, and mounting screw-types, screw-threads and hole sizes. I also sent him a specific color-tone for the type of wood I wanted the legs to be made out of, so that the instrument would fit right in with the rest of the furniture in my home.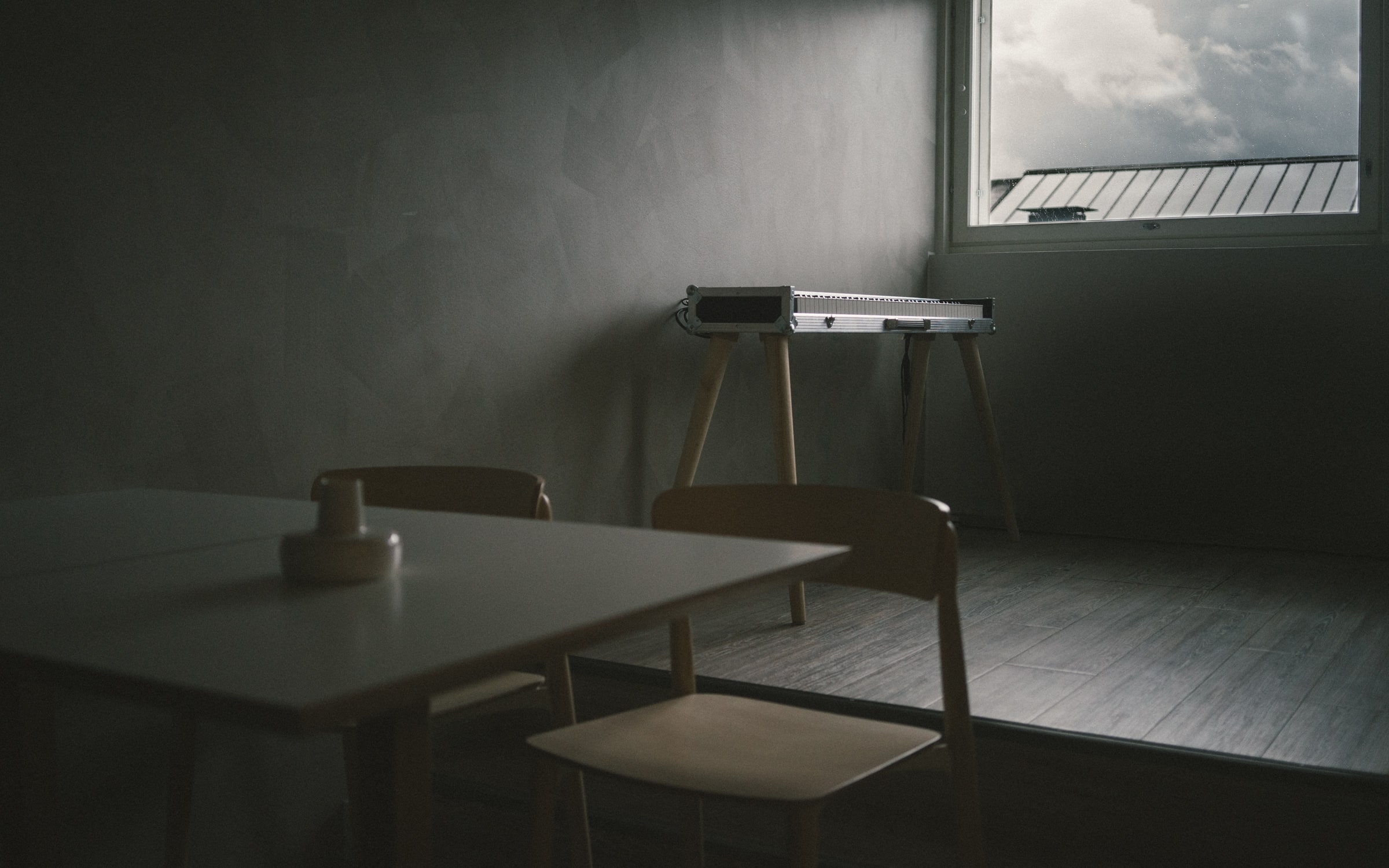 The end result is a beautiful keyboard I likely will be able to use for the rest of my life, or worst case can turn into a keepsake furniture / writing desk.